FAQ

NOTE

IMPORTANT
Weapons
Soviet Arsenal
Soviet Arsenal includes:
AK47
Aks74u
RPK
Mosin Nagant
PP90
Fedorov Avtomat
Dragunov SVD
Dp27
RPG7
APS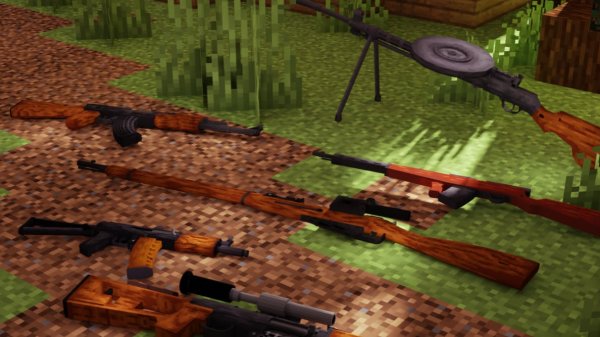 Under the spoiler below are screenshots of Soviet Arsenal recipes.

Recipes
NATO Arsenal
Nato Arsenal includes:
M16
M1014
G3
MG3
M24
M1911
Colt LMG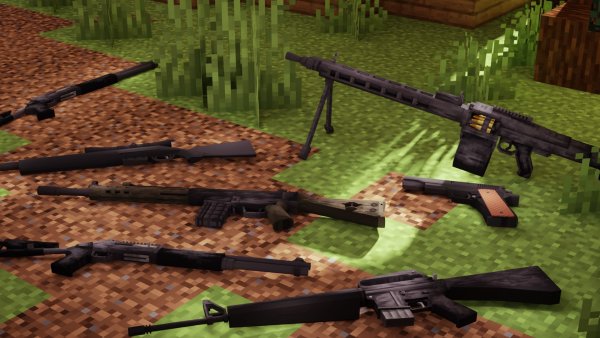 Under the spoiler below are screenshots of Nato Arsenal recipes.

Recipes
How to Reload
Make sure the gun is empty.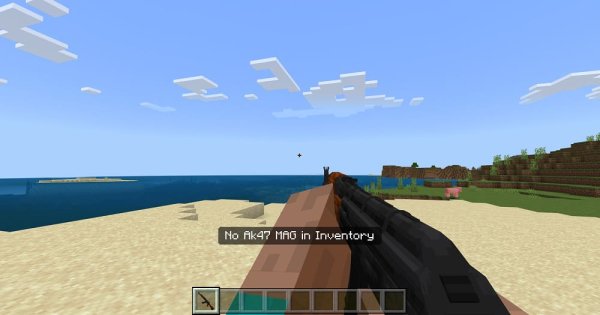 Get a suitable magazine and after that you will be able to reload the gun.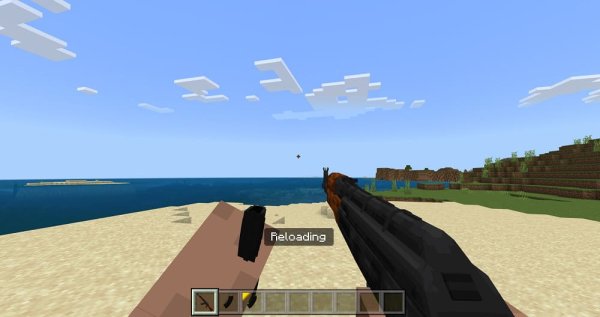 After reloading, you will see the number of bullets.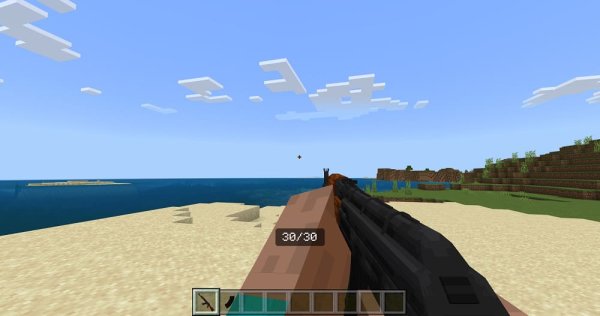 Remote Bomb
The Remote Bomb creates a small explosion.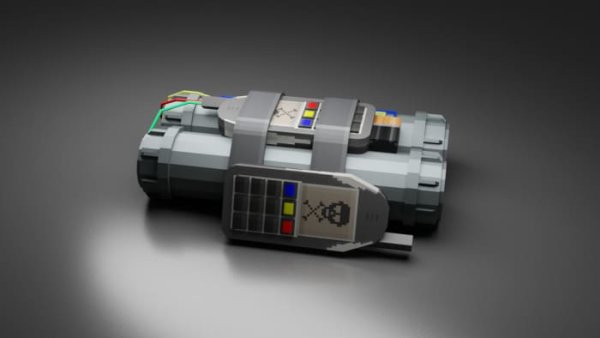 Recipe craft: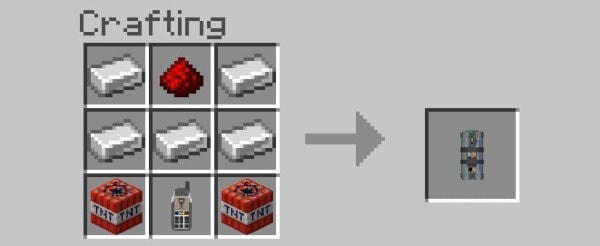 To activate it, you need to use the Remote Detonator.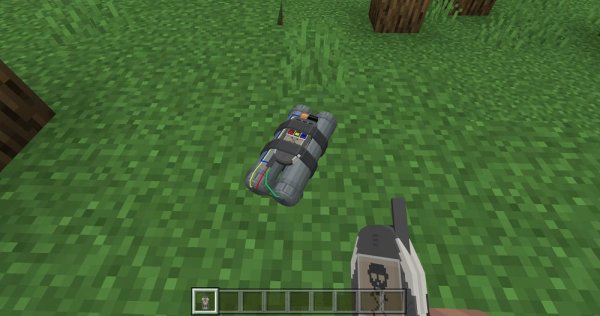 Recipe craft: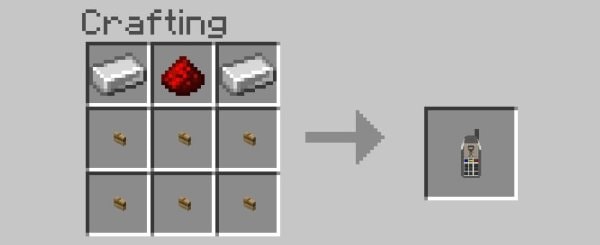 After activation, some time will pass, after which an explosion will occur.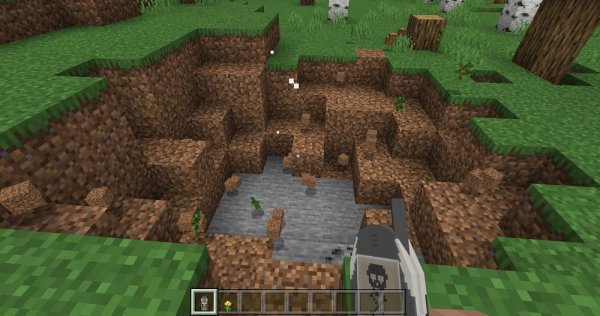 You can also use the Diffuser item to defuse and prevent an explosion.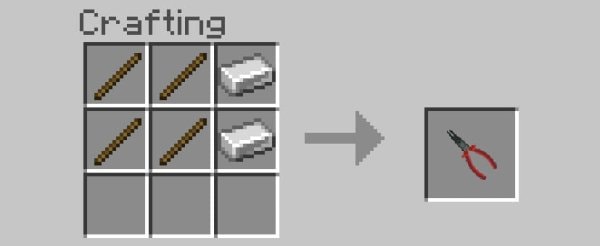 Vehicles
New vehicles are also appearing. You will be able to manage them and use various features.
Vehicles cannot be crafted. Therefore, use the creative inventory to summon them.
Aircrafts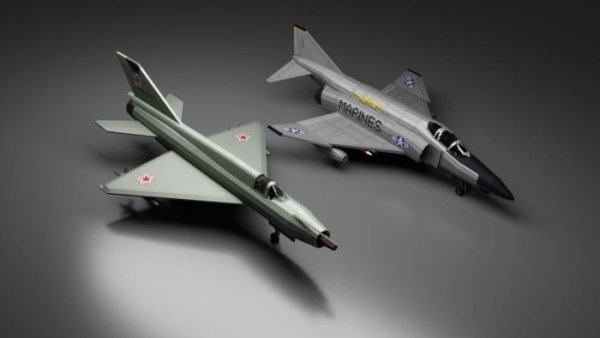 In-game view: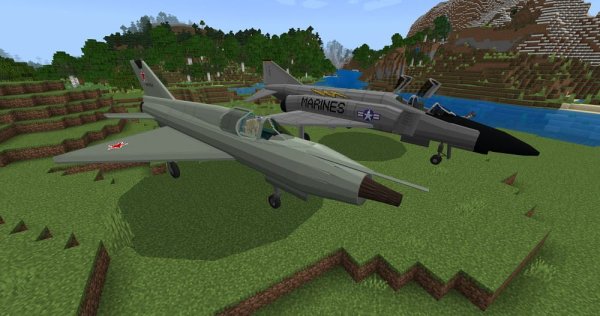 To fly on an aircraft, you need to look down or up.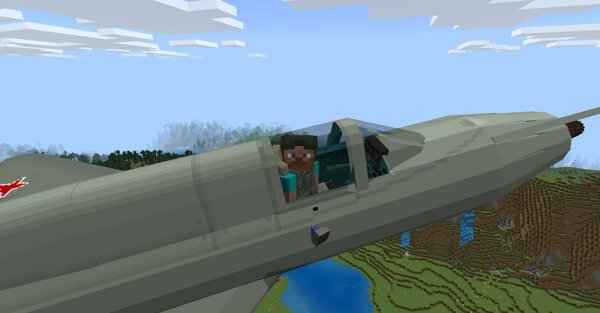 To control the aircraft, you need to take a joystick (it cannot be crafted).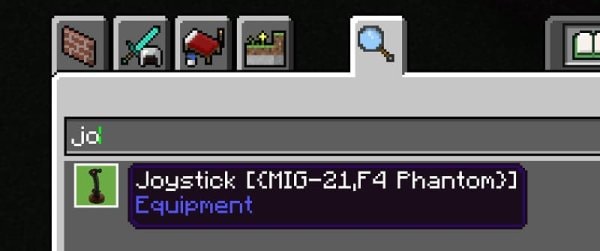 You can also use other features:
To fire rockets or drop bombs, you must use the item.
To fire the 30 mm cannon in mig21, you must have 30 mm ammo in inventory.
F4 Phantom requires 2 people to fire rockets or drop bombs.
Motor Vehicles
M939
BTR 80
Speed Boat
Land Rover
Humvee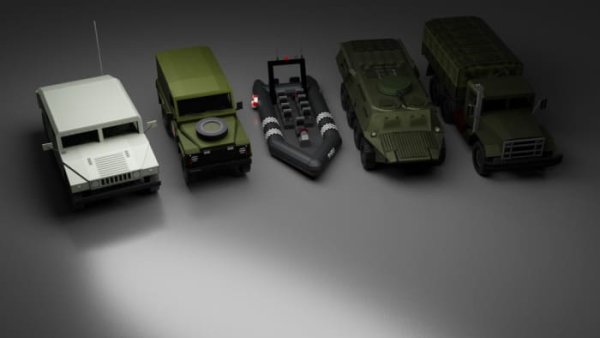 In-game view: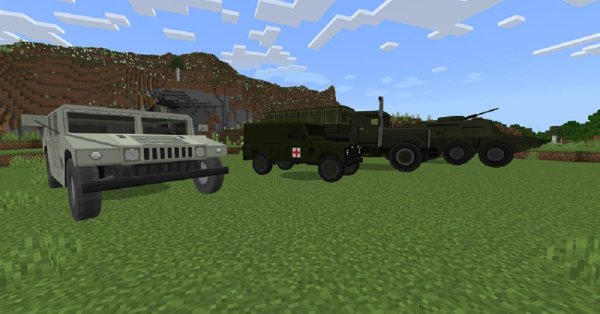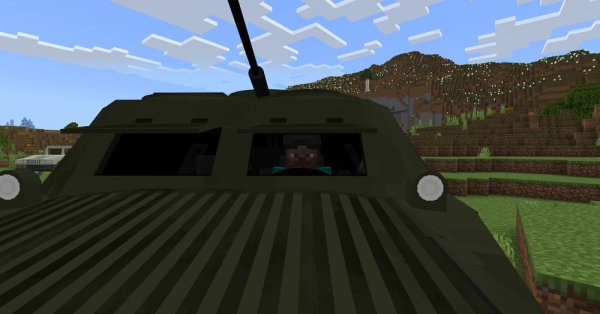 All motor vehicles are easy to control as it uses the basic movement controls.
To shoot the 30mm cannon of the BTR80 the vehicle must have 2 people and the gunner must eat the 30mm item to shoot.
Armor
You can also create military equipment.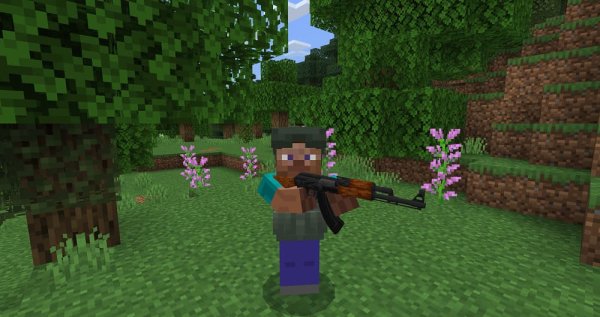 SSH-40 helmet recipe: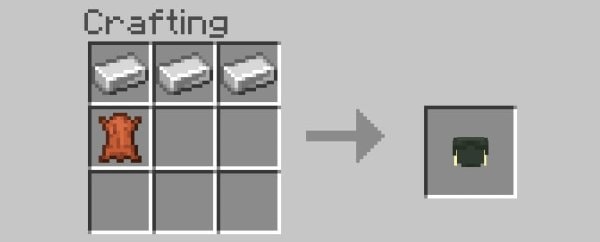 6B3 Vest recipe: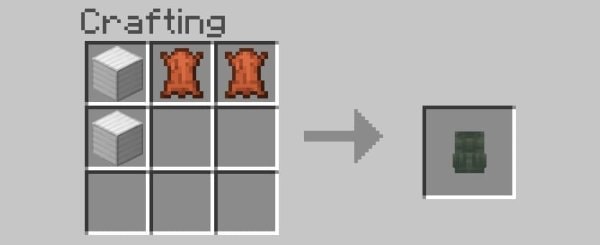 Deathmatch
This is one of the most useful features in our addon. This is a structure that helps you to setup your deathmatch game spawn and scoreboard in few seconds.
First, you need to load 'deathmatch_setup' in the structure block.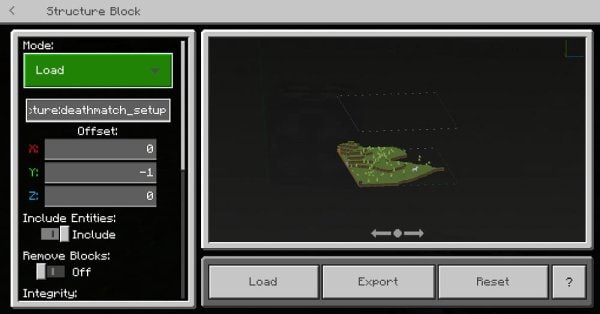 After that, spawn the blue and red flag for marking the spawnpoint of both the teams.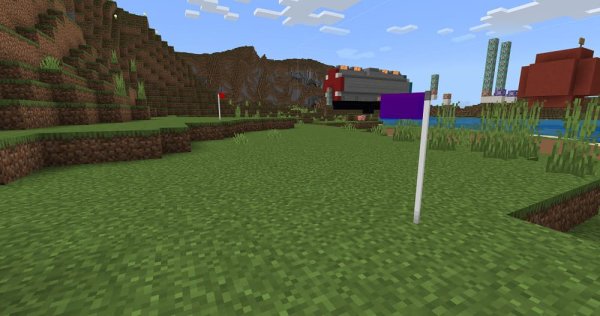 Push the "Scoreboard Setup" button and reset button to reset the scores.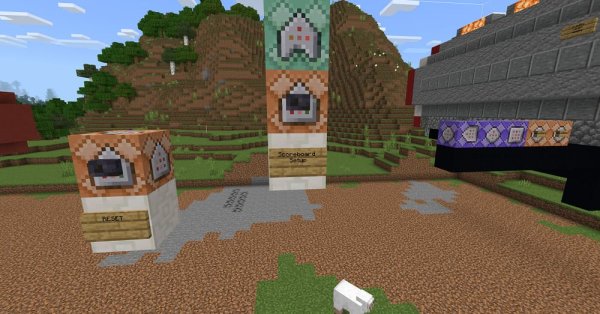 You can also hide the names of the players:
to hide names - /function disablenames
to show names - /function enablenames

Extras
Guns can be placed on your back! Place the gun on your offhand slot to keep it behind.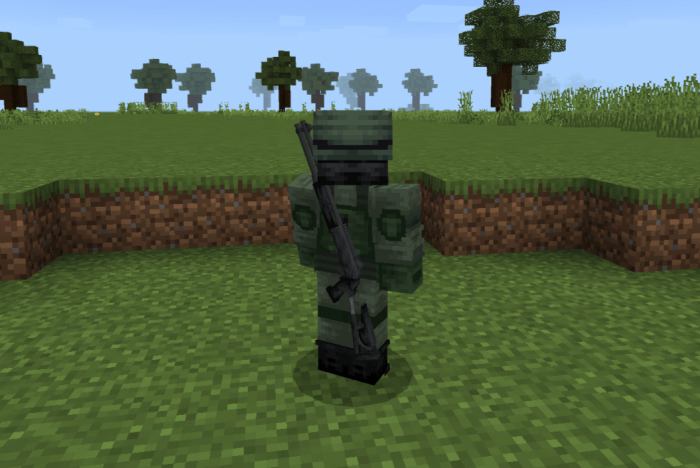 Screenshots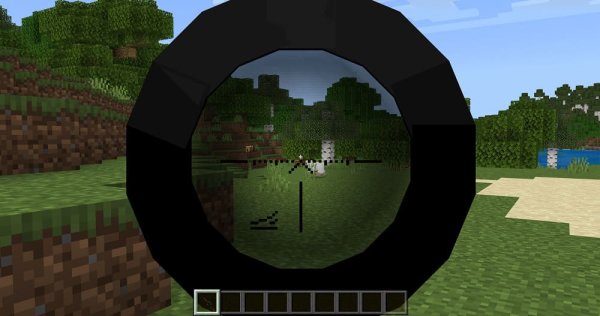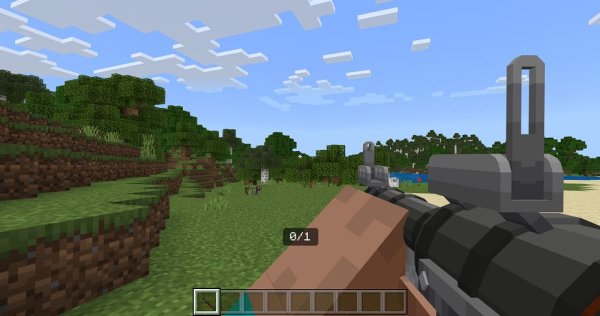 BEFORE YOU DOWNLOAD PLEASE READ THE INSTRUCTIONS.
THE ADDON IS LITTLE OUTDATED IN TERMS OF PERFORMANCE AND VISUALS.
WE ARE WORKING ON VERSION 4 BUT WE NEED MORE TIME AND MAN POWER FOR THE PROJECT.
JOIN THE DISCORD OR MESSAGE IN TWITTER.
Updated on August 04
UPDATED DESCRIPTION
UPDATED LINK
BUG FIXES, GAMETEST NO LONGER REQUIRED