Item Physics v2.0.6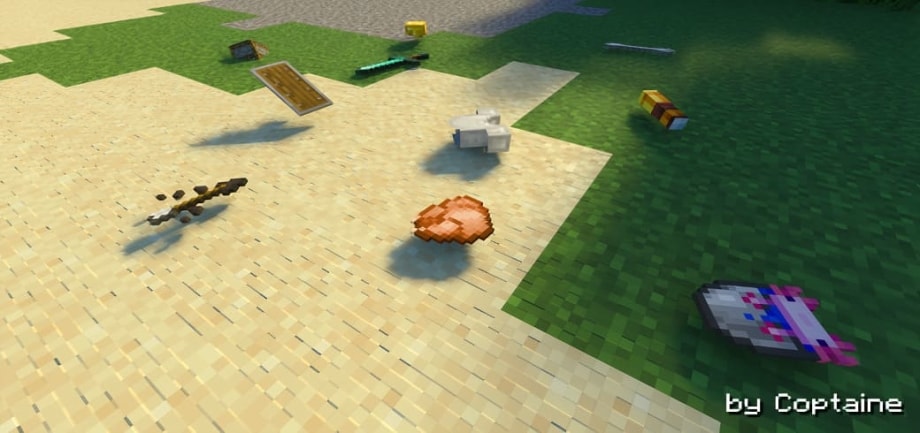 This addon adds 3D physics to the items in game. If you want to have a more realistic vibes and experience something new, then give this a try. You will surely have fun using this!
Table of Contents
Info
Creator: Coptaine
Permission for ModBay:
Required options:
How it works
Click the item to pick up or crouch to pick up all items nearby
Behaviors
Items are pushable
Items despawn after 5 minutes
Items don't lay flat on the ground when a player or a fox is within 1.25 blocks, or an allay within 4.25 blocks
Netherite physics, demonstration:
How to prevent despawning?
Items will automatically despawn after 5 minutes. To prevent it, add any name to the item. It also prevents them to be pickable when sneaking.
Included items
ALL ITEMS including addons