- Biomes -

- Mobs -

- Blocks-

- Items / Weapons / Armor -

- Features / Structures -

- Screenshots -

- Credits -
Installation
Download Steps, important and different to other mods, please read for the best experience if you haven't watched the video at the top.
1: Click the 1st link below.
2: Click on Free Access.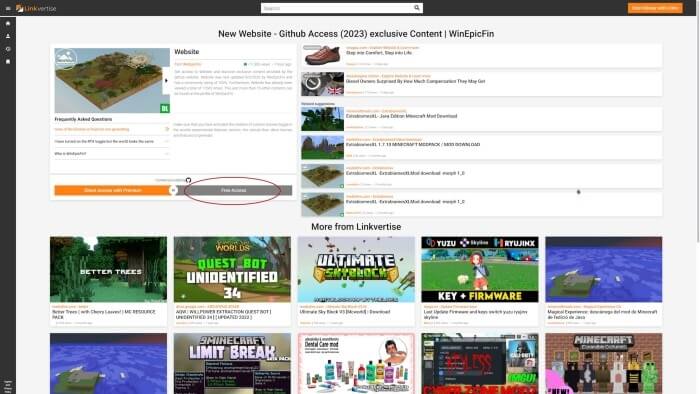 3: Click through any ads that come up and you will get here.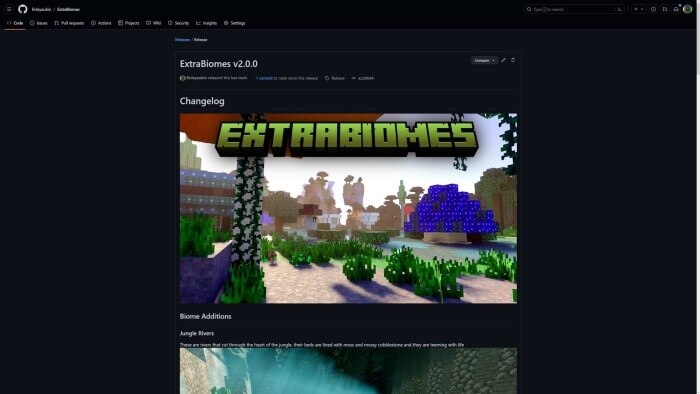 4: Scroll down and click the download button to download.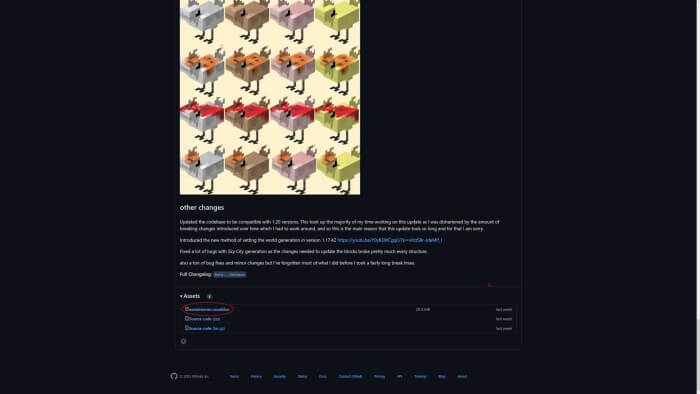 5: Now go back to the MODBAY page and click on the 2nd link down called "Blank Compatible Worlds Watch the video above, but must be used for the mod to work".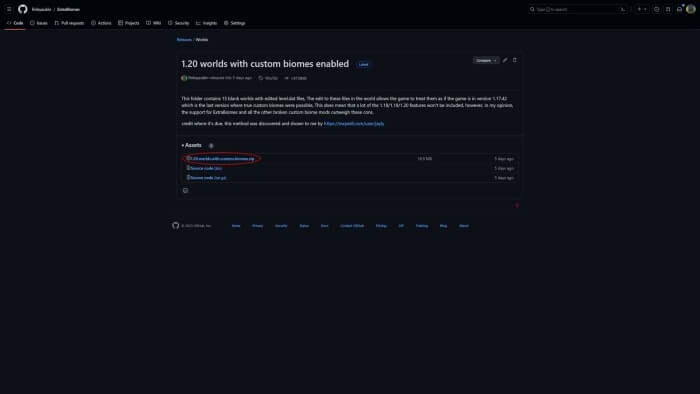 6: Open up the extrabiomes.mcaddon file in Minecraft, and go to extract the world's zip file, open up that folder then open every world or as many as you want in Minecraft (or use the other method shown in the video). now you have done that go to edit on one of these worlds.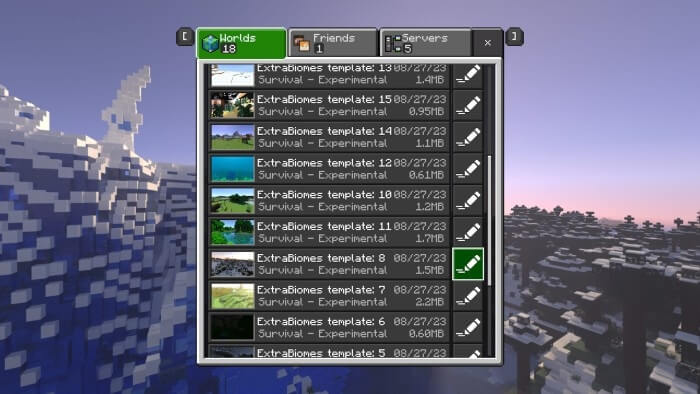 7: Make sure that at least these experiments are turned on.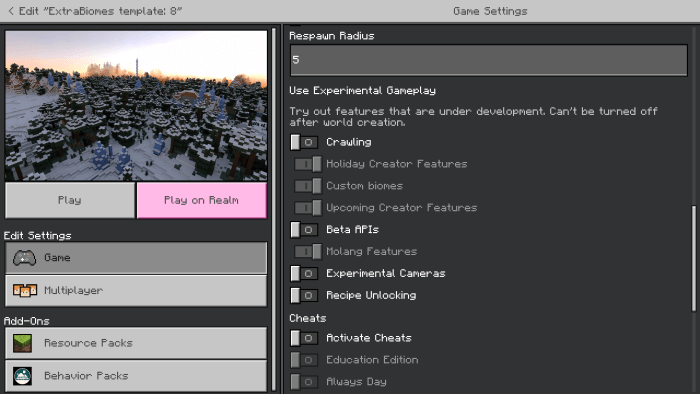 8: Add the resource and behaviour packs, It may also say there are missing versions of the pack in these worlds, just remove that and add the current version.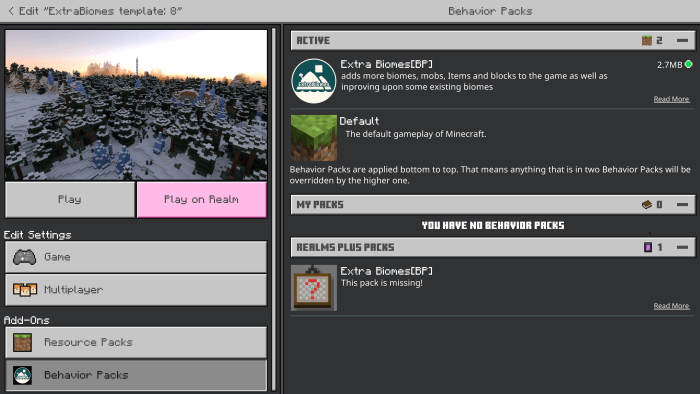 9: Join the world and enjoy!
Updated on October 01
This minor update adds support for Minecraft version 1.20.30, as there were some breaking changes to items and feature rules in this version meaning the pack needed updating to fix them.

Changelog for September 09 / Old Update