Simple Elevators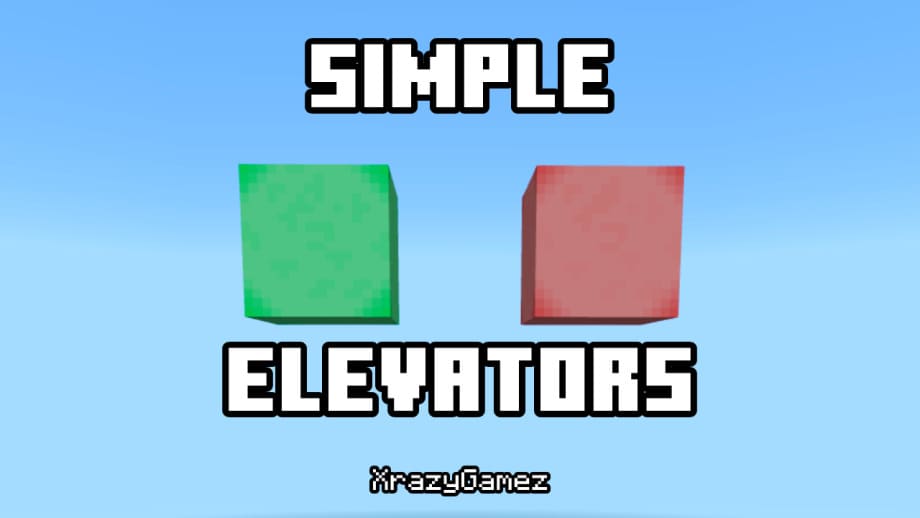 Elevators have been done a few times here and there, but in vanilla they are too complicated to make, and even with some addons, they are still complicated. This addon aims to change that, by adding simple, or in some cases, extremely simple elevators that are easy to obtain in survival, but very useful.
To start, let me show you the two, yes only TWO new blocks that are added with this addon! (Its that simple). To start, we have the up elevator block, which sends you up.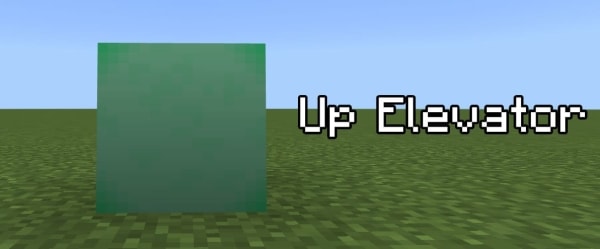 Then we have the down elevator, which does what it says in the name!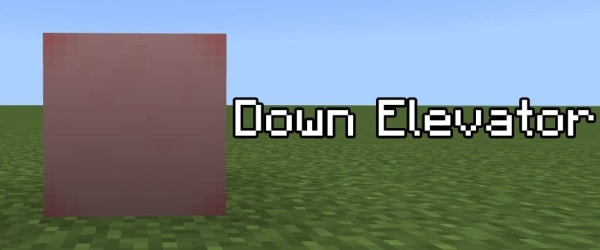 Like I said before, these elevator blocks are indeed obtainable in survival, they aren't too expensive either, if you want to craft one of both, you would only need 16 redstone dust, two ladders, and a lever! Thats pretty cheap compared to the redstone blocks you might need in a complicated redstone elevator in vanilla.
To start, we have the up elevator crafting recipe.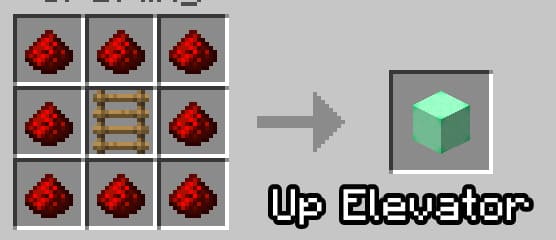 We also have the down elevator crafting recipe.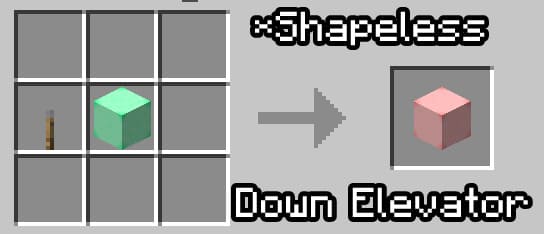 Now, I've been saying these elevator blocks are simple, and reason is because to use them is actually very easy. There is no teleportation done either. If you sneak and interact with the blocks, they will work. For the up elevator, it gives you a fast levitation, which can pull up up pretty high.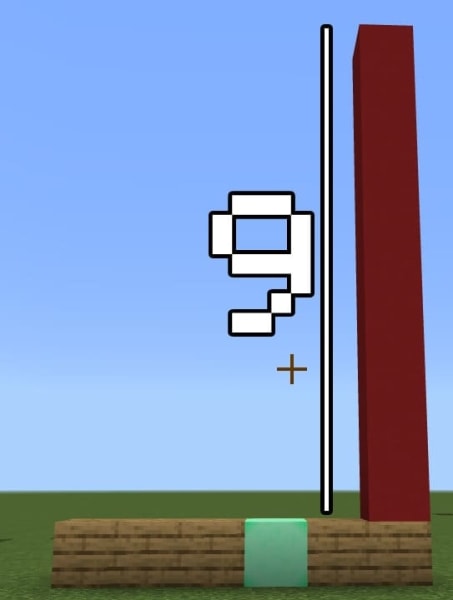 The down elevator is pretty simple as well. If you shift interact with it, you get slow falling for 4 seconds. If you do the math correctly, that means you could fall 11 blocks down before it's gone. It is supposed to act as a sort of down transportation without the need to take fall damage. (This does also give the block a few more uses, I planned that one out.)
That is basically it, that is how simple the addon is, I'm working on making this addon even more simple, and maybe without the effects, who knows!(I do) Keep an eye on this one! Thanks for reading, and if you are interested, why don't you go ahead and download the addon with the link below! Enjoy!
DO NOT REDESTRIBUTE THIS ADDON WITHOUT MY PERMISSION. DO NOT CLAIM THAT THIS ADDON IS YOURS, IF YOU RECORD A VIDEO< PLEASE GIVE THE LINK TO THE ADDON PAGE AND NOT YOUR OWN LINK.