Zhonya the Helpful Elf Support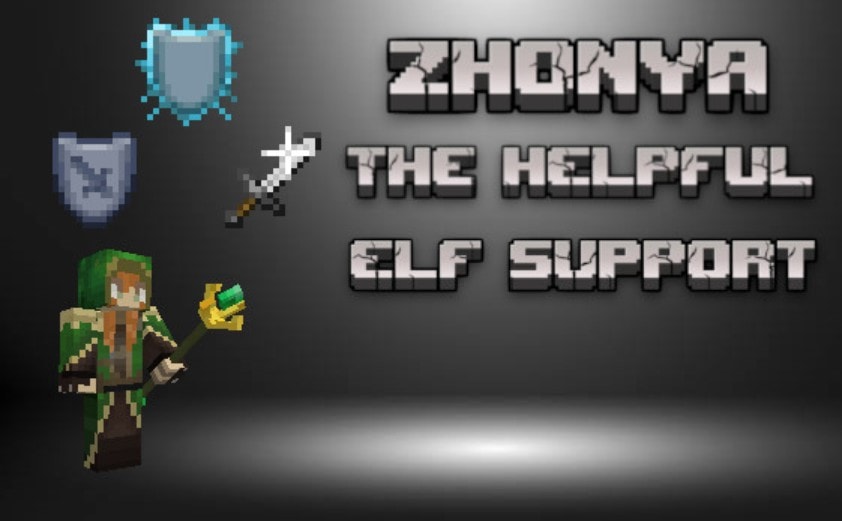 Meet Zhonya, the helpful elf who acts as a support character once recruited. Zhonya will use her magic to buff your attacks or defense in battle!
Logo text made with: https://www.textstudio.com/logo/minecraft-3d-text-41
BE SURE TO ENABLE ALL THE NECESSARY EXPERIMENTAL FEATURES FOR THIS ADD-ON TO WORK
FOR SAFETY, MAKE A COPY OF YOUR WORLD FIRST
Below is a video showcase:
For more info (and if you prefer reading) about the add-on, keep reading!
Zhonya
Zhonya is a powerful forest elf who managed to travel to your world. She is a helpful elf who, instead of attacking, uses her magic to buff either your attacks or defense while in battle.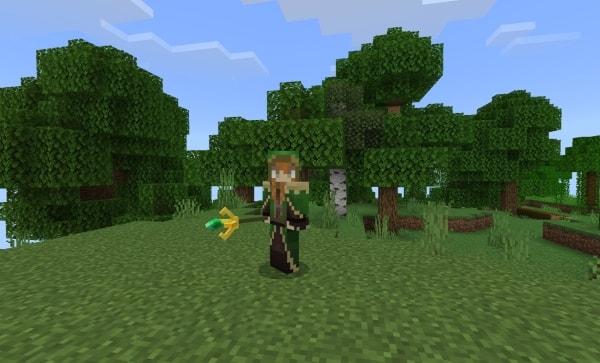 You can only get her summoner crystal from the wandering trader.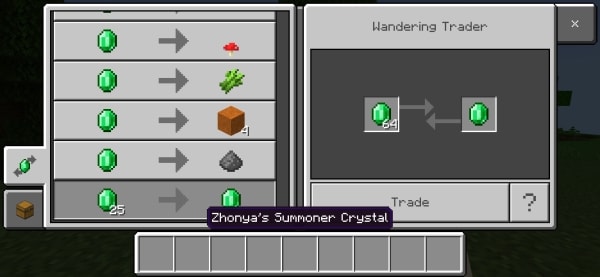 To summon her, use the item while holding the crystal like you're eating an apple.
You can recruit her with an emerald, she will then follow you around wherever you go. You can also order her to stay in place, and will not move but will still keep giving you buffs.
She also gives you an absorption buff whenever you're near her.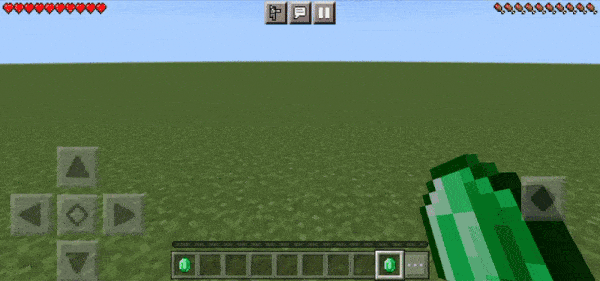 Once recruited, whenever a hostile mob is nearby, she will start giving buffs to you. Buffs will give you either a strength effect or a resistance effect, and will last for a few seconds.
Since Zhonya also has the player tag, she is targeted by most hostile mobs. She has no way of defending herself and can only rely on the player.
Zhonya will run away if hostile mobs get too close to her, but will keep giving buffs to the player as long as she's within range.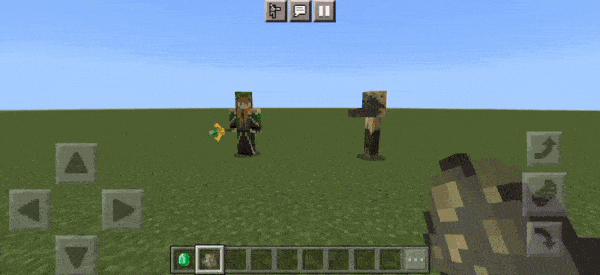 She also uses potions depending on the situation:
She drinks a swiftness potion when running away from hostile mobs for the first time.
She drinks a fire resistance potion when caught in fire or hit by a fire projectile.
She drinks a water breathing potion when underwater.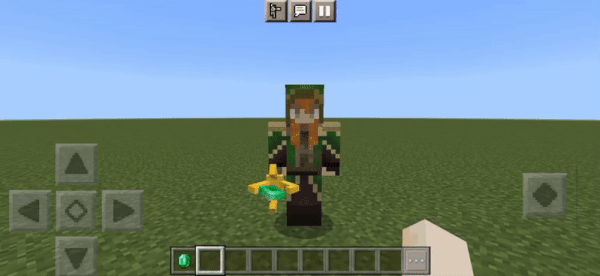 She will also drink a healing potion from time to time when hurt, but feeding her most edible food speeds up the healing process.
Installation Guide:
Select the link. Be sure to read and follow ALL the instructions below, so you don't mess up! All the links are safe, just follow the guide.
Select the "Click on Ad" option.
Follow the instructions shown carefully.
Select the "Unlock content" option. That should bring you to Mediafire.
The file you're downloading should be ending in .mcaddon or .zip only. If you get something else instead, like .apk, DELETE IT and download again.
As mentioned above, Mediafire sometimes renames the files to .zip, just rename them back to .mcaddon, then after downloading the files, tap them and Minecraft should open and automatically install the packs.
If that doesn't work, rename the files to .zip and extract them using a file manager/explorer. You should get a resource pack and behavior pack both ending in .mcaddon, tap them both to install them.
If that still doesn't work, rename both resource and behavior packs to .zip and extract them all, then manually put the packs to the right folders (resource packs to resource_packs folder, behavior packs to behavior_packs folder).
And you're done! This was only tested on Android, but you can try it on other devices. For any questions, visit my profile and visit the YouTube channel, Twitter or Discord profiles and leave a message.
You can use this add-on the way you want, even use some data as reference, just be sure to give proper credits as always.
Only use this link or the MCPEDL link when sharing.
DON'T SHARE THE DIRECT LINK OR USE YOUR OWN LINKS