King ohger Vs Kyuranger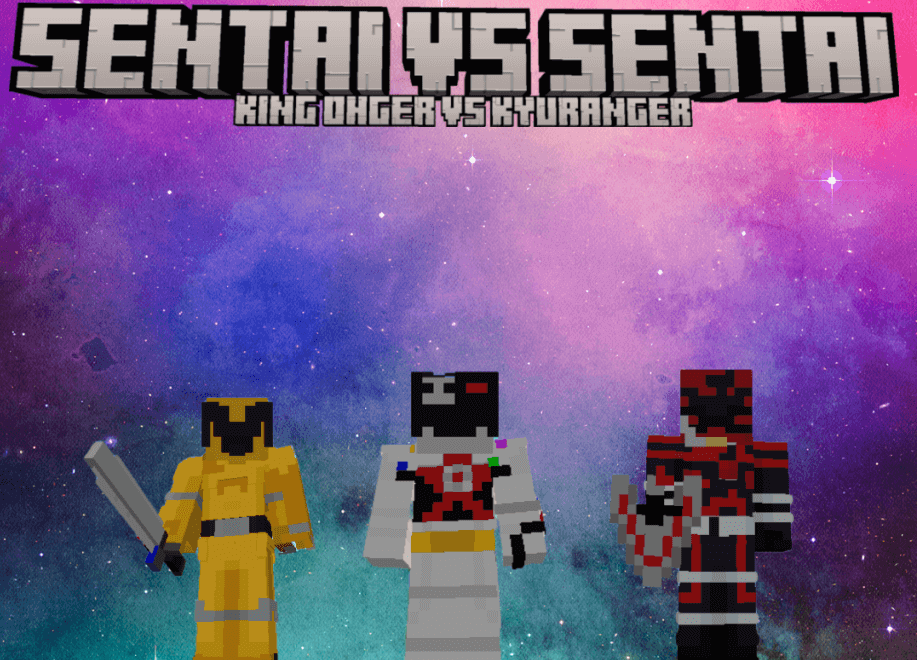 Dynamic Studios is a group of people who make addons for people to enjoy. Hello, I am shawmanSunandMoon, and I am here with the king ohger vs kyuranger addon.
Before I start, I'd like to give a huge shout-out to EmuRequim (on planetminecraft) for making these absolutely stunning skins.
This super sentai addon adds the king ohgers, kyurangers, and their weapons. In the future, I expect to make more sentai vs addons, next you could maybe expect donbrothers vs dairanger, and maybe mecha.
Backstory
The king ohger are sentai who live on the planet terra in the distant corner of the universe. With the help of their shugods they fight off the bugnarak and their leader Naraka king desnarak
The King Ohgers
Using the ohger caliburs/kumono slayer, and crouching while long pressing you can become a king ohger, which comes in the colors of red, blue, yellow, purple, black, gray, white. The king ohgers don't have as much health as the kyurangers, but they deal more damage, and are faster and can jump higher than the kyurangers
Yellow king ohger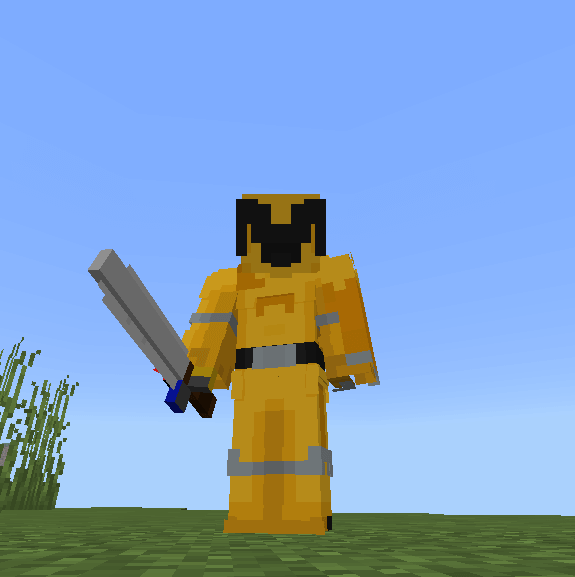 The kyurangers
Backstory
The kyuranger are 12 individuals granted the power of the constellations who fight a galaxy bending evil known as jark matter and their leader don armage
The kyurangers have 12 members and can transform via using the seiza blasters, and shifting to transform, while shift looking down detreansforms you. All the kyurangers have the kyusword, which when putting into the inventory crafting, you can change the weapon. The red kyuranger has a second form he can use, which is shishe red orion, who has a number of abilities. He can summon 4 weapons to help him, teleport, and regenerate all the health of the kyurangers.
Shishe red orion has two rows of hearts and better stats than all the other kyurangers shishe red orion also has a finisher move which summons falling stars, 12 blocks in from of the player, it also turns day to night.
Seiza Blaster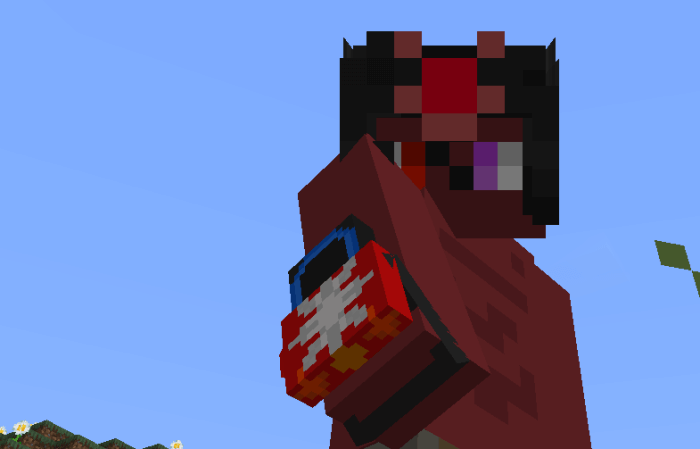 Shishe red orion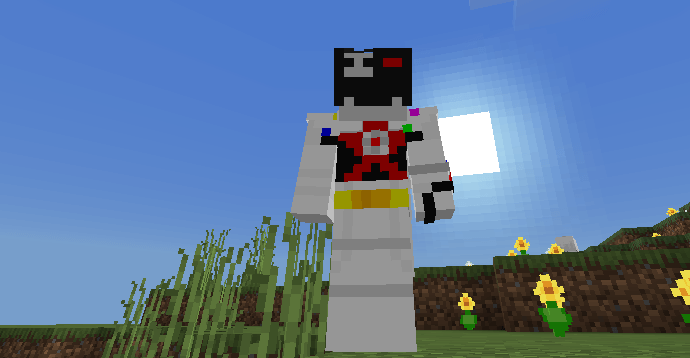 Special features
Houou soldier shield gives resistance when looking down
Houou soldier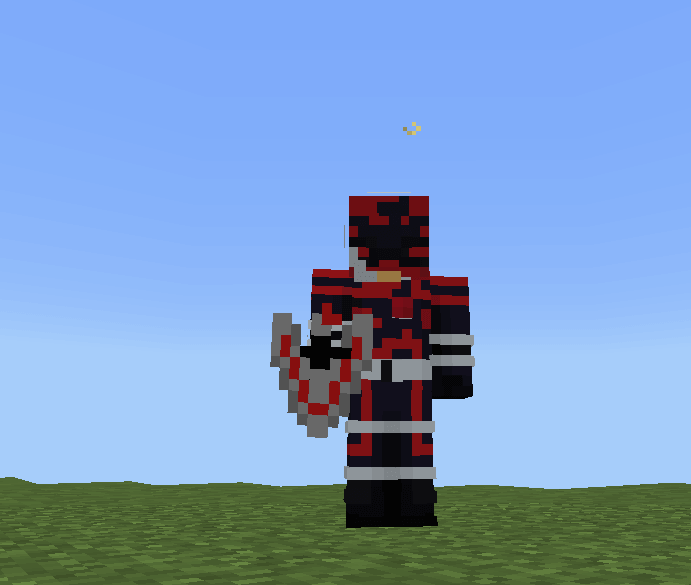 Discord server: https://discord.gg/bwWdazucUB
Disclaimer: projectile weapons are 3D but do not show up when transformed, I do not know how to fix the issue.