TheLake
upd:
𝕯𝖎𝖛𝖎𝖓𝖌 𝕿𝖔𝖔𝖑𝖘 𝕬𝖉𝖉𝖔𝖓 - 1.20+ 𝐏𝐞𝐫𝐟𝐨𝐫𝐦𝐚𝐧𝐜𝐞 𝗨𝗽𝗱𝗮𝘁𝗲!
Hello, adventurous Minecraft players! Get ready to dive into the mysteries of the underwater world with Diving Tools, here to add a splash of excitement to your underwater expeditions! This amazing addon introduces the Diving Mask, Scuba Tank, Diving Suit Leggings, Flippers, and the Orange Stick, taking you from an ordinary gameplay to a breathtaking adventure beneath the waves. Strap on your diving gear and prepare to explore the hidden wonders lurking in the deep blue sea!
Embark on a Journey to the Depths - Diving Tools!
The magical realm of underwater awaits you, breathing fresh life into your Minecraft universe! With the Diving Tools addon, your underwater quests are taken to the next level, granting you the opportunity to unearth the most extraordinary pieces of the underwater world!
Armor
We've added 4 pieces of armour that can be placed in the armour slots. These are;
Diving Mask
Scuba Tank
Diving Suit Leggings
Flippers
Basic Properties and Recipes of Armor:
1. Diving Mask:
Feel like a true diver and see the underwater wonders in all their glory! With the Diving Mask, you'll be able to explore vibrant coral reefs, mysterious sea creatures, and the mesmerizing dance of light underwater. Let your eyes be enchanted by the beauty that lies beneath the waves!
Durability: 350
Protection Amount: 1.5
Recipe: 4 Diamond, 2 Glass, 2 Orange Stick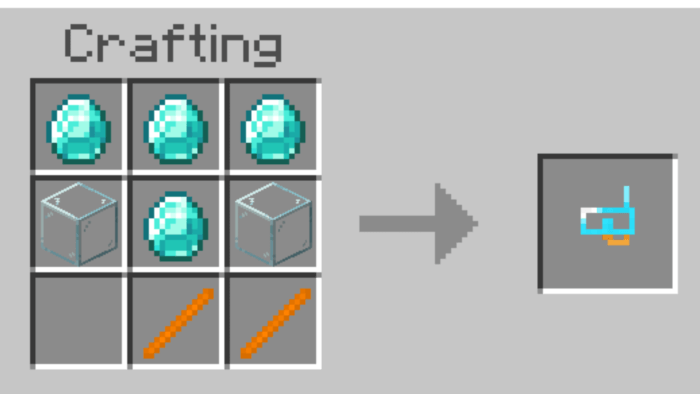 2. Scuba Tank:
No more holding your breath! The Scuba Tank provides the perfect solution for extended underwater adventures. Dive deep into the waters and breathe freely, savoring every moment of the visual extravaganza that unfolds below. With this tank, embrace the thrill of the depths!
Durability: 500
Protection Amount: 2.5
Recipe: 6 Iron Ingot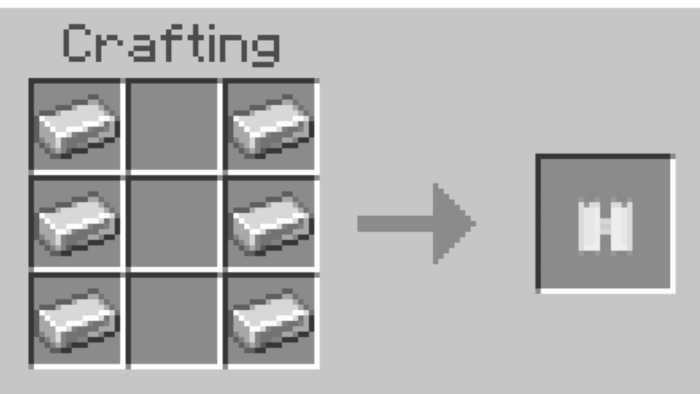 3. Diving Suit Leggings:
Navigating through the chilly waters of the underwater world is now cozier and more enjoyable! Slip into the Diving Suit Leggings and defy the cold underwater. Its unique design will keep you warm, ensuring your comfort while you indulge in the breathtaking views.
Durability: 450
Protection Amount: 3
Recipe: 7 Black Dye, 1 Leather Leggings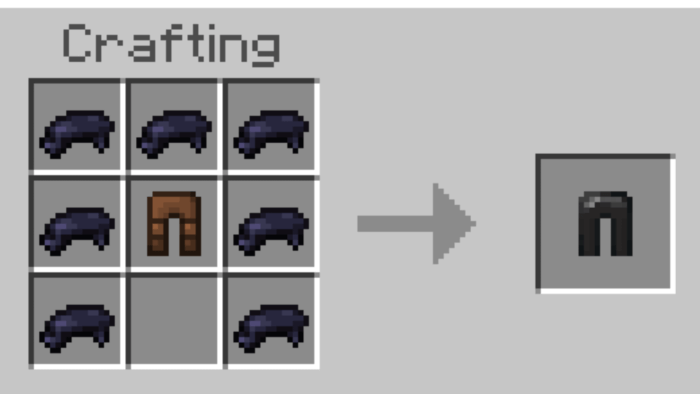 4. Flippers:
Become the master of the sea with Flippers! Slide into these cleverly designed fins and glide gracefully underwater. Feel the surge of speed as you move like a fish, swift and agile. No one will be able to catch you beneath the waves!
Durability: 400
Protection Amount: 1.5
Recipe: 4 Orange Stick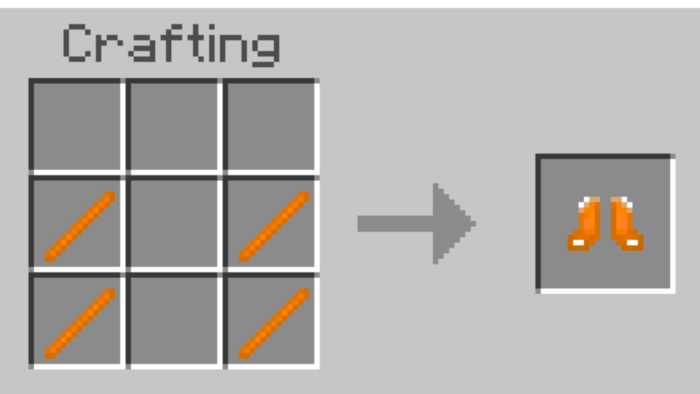 Effect
When you wear the armour fully, you gain the effect of Conduit Power. This allows you to breathe in the water.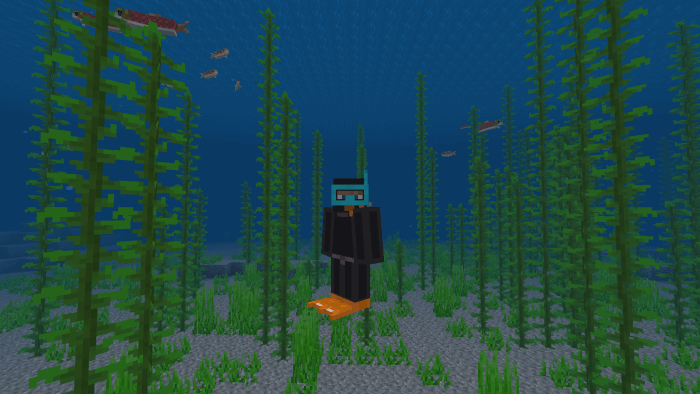 Function Command
If you enter the chat and type the command (/ function) you can automatically put on the armour. There will be 5 pieces of text in front of you, for example "thelake_diving_mask" when you type this, it will be automatically placed on your head.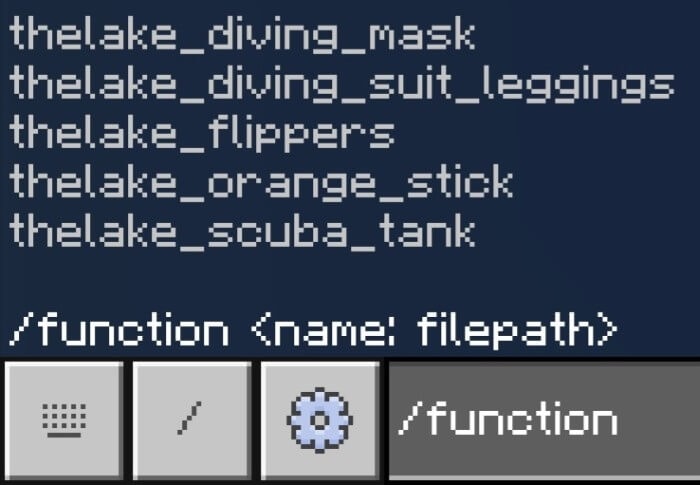 5. Orange Stick:
Certainly, not magical, but extremely valuable! The Orange Stick plays a crucial role in crafting the other four items. It's easily crafted with orange dye and a regular stick, preparing you for your underwater adventures. Create your gear and set sail for the heart of the sea!
Recipe: 1 Orange Dye, 1 Stick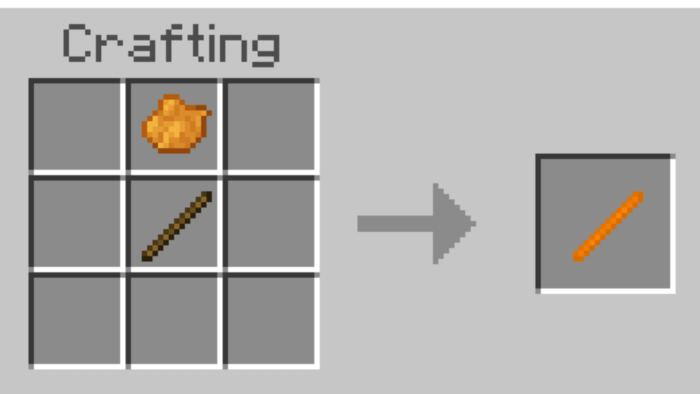 More Pictures: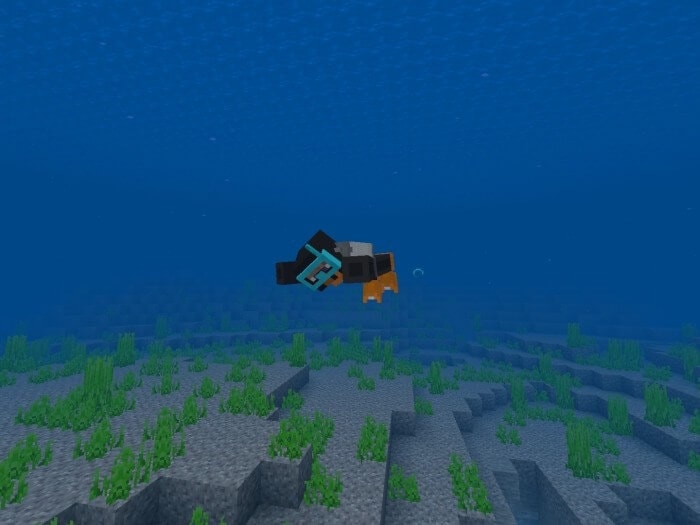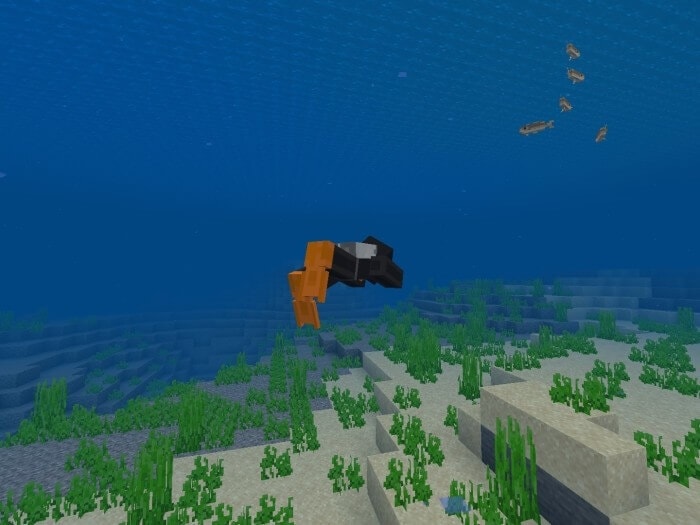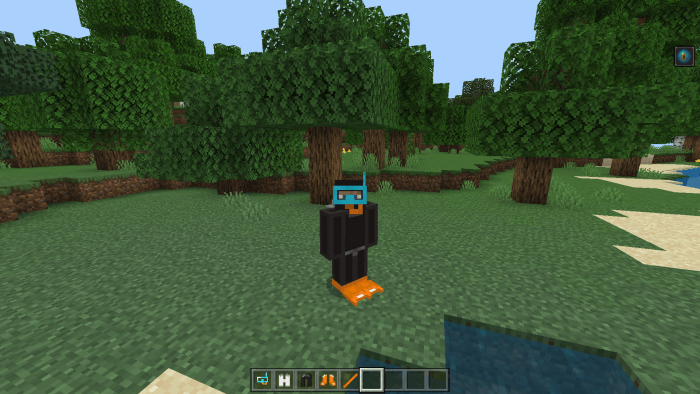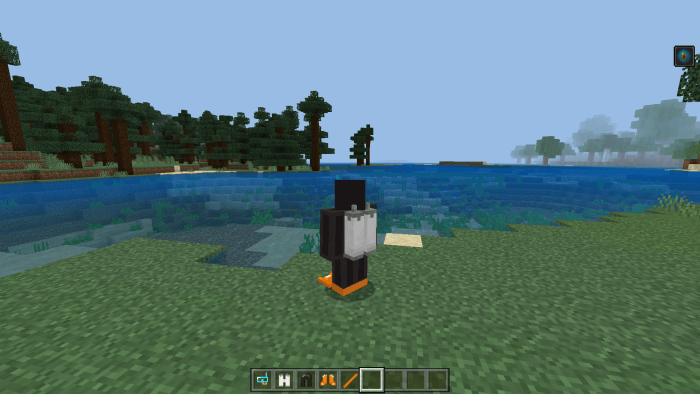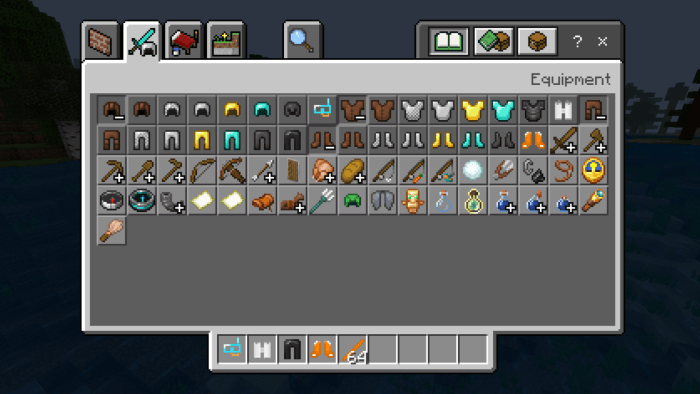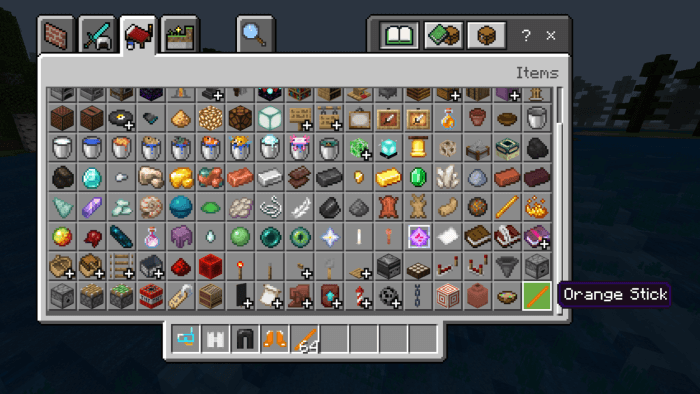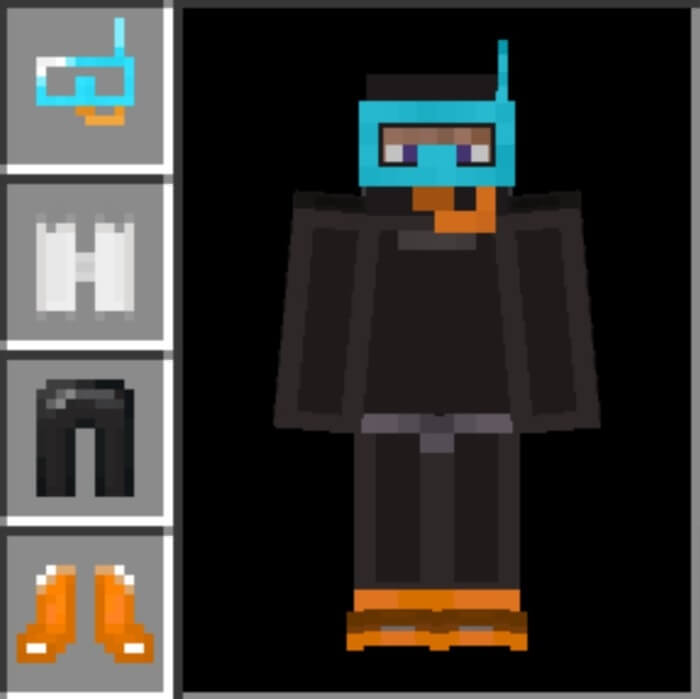 End.
Hope you love the addon, it will be updated with every new Minecraft release!
This addon has been translated into 2 different languages. (Turkish and English)
Allowed 😄
You can create a video featuring my addon, but it is necessary to provide credit.
Not allowed 😡
Don't pretend that you made my addon yourself or it will be too bad.
Don't forget to enable the Experimental Features!
Updated on November 22
Addressed compatibility issues with diving equipment in specific scenarios. Equipment should now function more consistently.
Fixed behaviors of underwater creatures for a more realistic and consistent underwater ecosystem.
Improved user interface to better manage underwater gear and abilities.
Addon updated to the latest version of Minecraft!
Optimized addon performance for a smoother underwater experience.
Resolved certain visual glitches in the underwater world for a more visually appealing experience.
Removed addon compatibility for versions below 1.20.
Changelog for November 11 / Old Update
Changelog for September 01 / Old Update
Enjoy!