Aeon Fantasy [Version 1]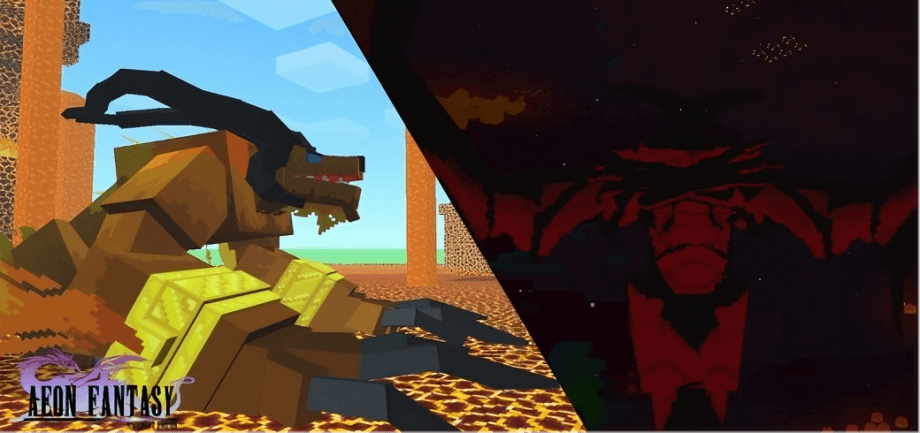 A Fantasy Addon that based on the Final Fantasy Series. This addon has variable mobs that you (maybe) never seen in others addon, a unique taming system, unique crafting ways, etc.
So this Addon will focusing to making the player do survival, or we call it survival friendly.
Info
Permission for ModBay:

You Can Support Us as Creator by Subscribe Our Channel.
Model, Texture and Animation
Ravemon Gaming
Coding / Programming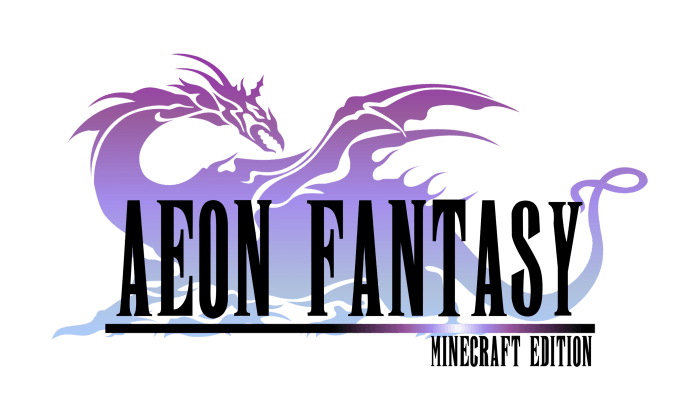 IFRIT
"Ifrit is a fire-elemental Aeon, a demonic-looking beast. He has a reddish brown complexion with light orange hair, and a bulky appearance. He always appears hunchback."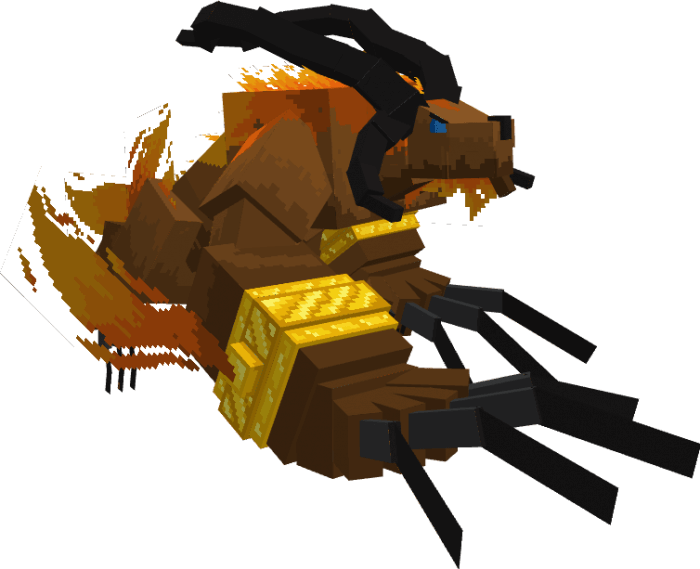 Health: 500
Skill:

Melee Attack: Claw
Ground Slam: Ifrit Slam Ground make a circle of flames and knockback the enemy
Hellfire: Ifrit Jump and Throw Meteor to Enemy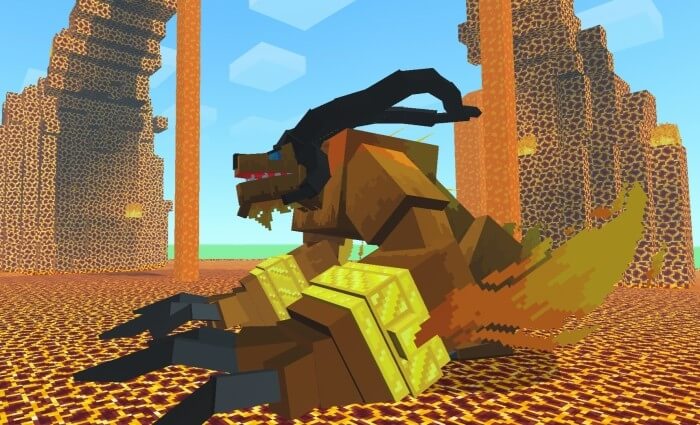 Natural Spawn in Mesa Biome (will have structure in next update)
Ifrit Drops Items:

Craftable items:

We Called Summoning instead of Taming for Ifrit.
You Must Place 4 Magma Block in a cross and 1 Gold Block in the middle, then Interact Gold Block with Ifrit's Soul.
Soul will Going midair with flame, then you can give soul with diamond.
Ifrit Summoned as Yours Now!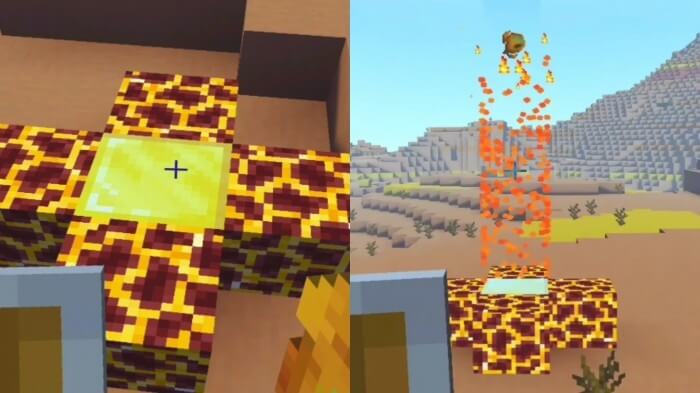 Note: Don't Break ritual block when Soul in Midair, or Ifrit will Summoned as an enemy again
Carbancle
"Carbuncle is one of the five terrestrial Avatars. Associated with rainbows and a strange gem called Carbuncle's Ruby. Carbancle can giving Buff or Heal to Player."
Health: 60
Skill:

Diamond Light: Giving buff to Player when Player got hurt by something (Lava, cactus or from Hostile Mob)
Carbuncle Spawn in cave near diamond, they really like diamond and will getting close to you when you bring diamond.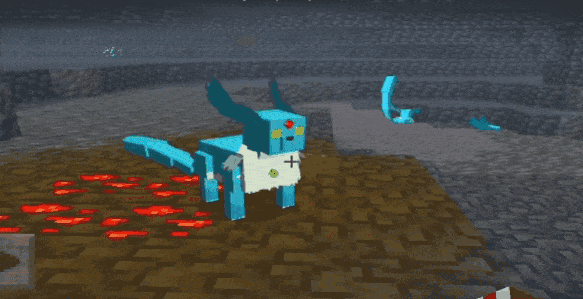 You can also use diamond for taming them.
Carbuncle love to bring items in back, actually what they bring is Gift to you.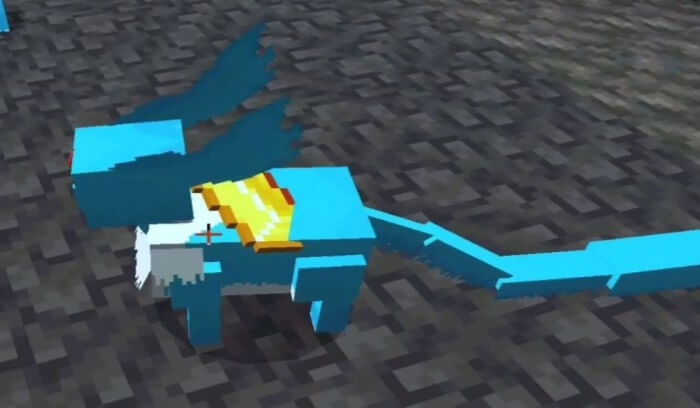 Diablos
"Diablos (Diabolos) is one of the five terrestrial Avatars, alongside Carbuncle, Fenrir, Phoenix, and Bahamut. He is the ruler and creator of the dreamworld known as Dynamis"
Health: 550
Skill:

Melee: Tail Attack
Bring to Death: Catch enemy and bring it midair then drop it
TeleBats: When being attacked sometimes Diablos will become bats and teleport near you
DeadBats: When Diablos dead he will explode and become a ton of Bats
Dark Messager: Diablos absorb dark energy into dark ball then throw it
Natural Spawn in Nether (will add structure in future update)
When fighting Diablos and he fly too high you can hit him with Bow/Crossbow so Diablos will teleport back to ground
DeadBats Animation: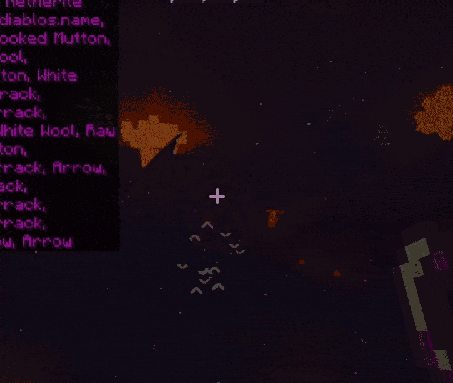 Diablos Drop Items:

Craftable Items:

For Crafting Wing, you need 18 broken wings.
Repair Broken wing using Froging Anvil & Iron Hammer

Places 2 broken wong level 0 ,than hit with iron hammer until repaired. Repeat
Level 0+0= 1, Level 1+1=2....... Maks level 4

IF YOU WANT TO SHOWCASE THIS OR USE FOR YOUR CONTENT, PLEASE CREDIT US
Ravemon Gaming
LukmanGG Craft
AND USE LINK DOWNLOAD WITH MODBAY/MCPEDL LINK
FORBIDDE TO STEAL MODEL, COPYING CODE OR SOMETHING THAT NOT RESPECT FOR CREATOR
THANKS AND ENJOY THE ADDON!!
SPOILER NEXT UPDATE
Black Mage "VIVI"