Cute Hearts ❤️ V2 | Texture Pack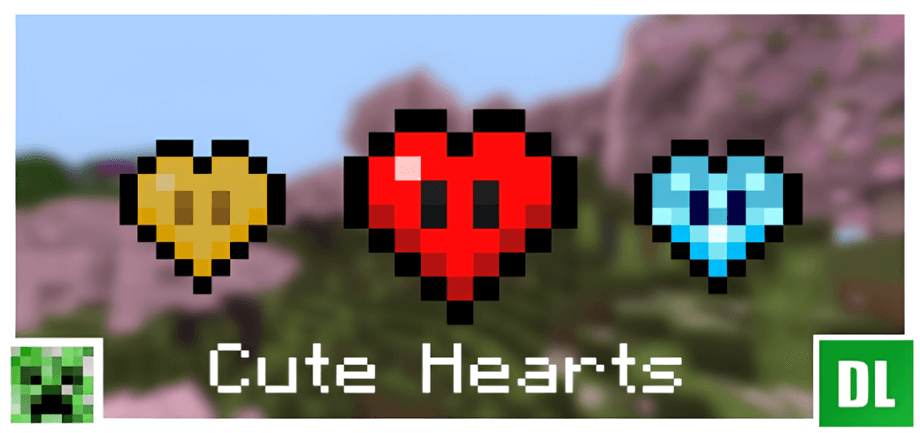 Do you always wanted to have something that you need to protect with your life?  Something worth avoiding damage for..? Then this pack is just right for you! With this pack, you have cute hearts that you have to protect with your life, if you don't want to lose them.
Gameplay Screenshots of the In-Game content ❤️:
Red and golden hearts, they are looking sooo cute!

That is how it looks like when they have been infected by poison or wither, doesn't look well.. so don't let it come that far!


These hearts look very cute but are also very cold 🥶 brrrr...

You get to see these cute hearts when you are riding 👀 So more often you ride so more you will see these hearts :p

Note:
You're allowed to:
You're allowed to use this pack and to modify it for only personal uses.
If you want to review this pack on Youtube or other plattforms credit me in the video and video description and share the link to this site (ModBay.org) not the direct download link or a alternative one.
You're not allowed to:
You're not allowed to repuload this pack anywhere. For example another websites, apps, etc.
To publish a modified version of this pack without permission.
To share the direct download link.
To use/steal code without permission.