RMPlaysMCYT's Aesthetic Funiture Addon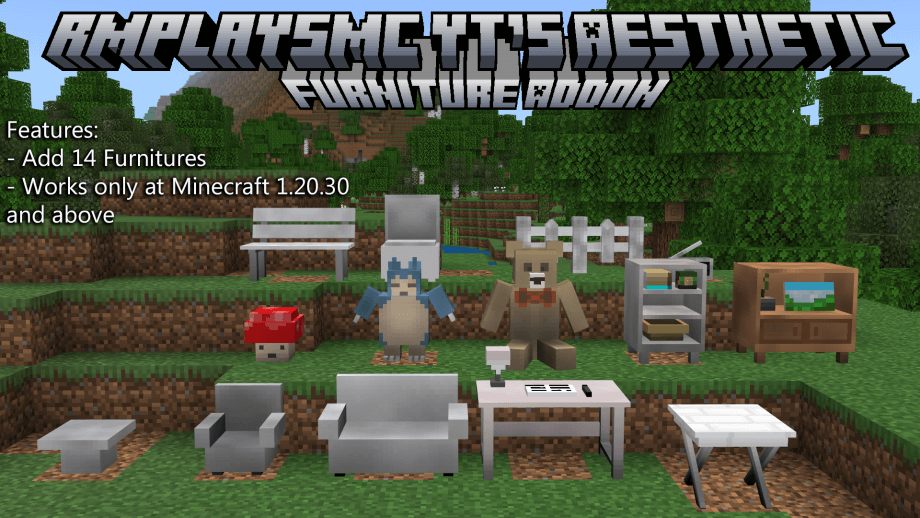 This Add-on adds 14 kinds of furniture to your Minecraft world and is suitable for city, creative and role-play maps, which can be aesthetic or not as long as you get creative with it.
Furniture:
Soon I will add more, and it will be functional in the next update, but now I'll show you some furniture that will be useful for decoration.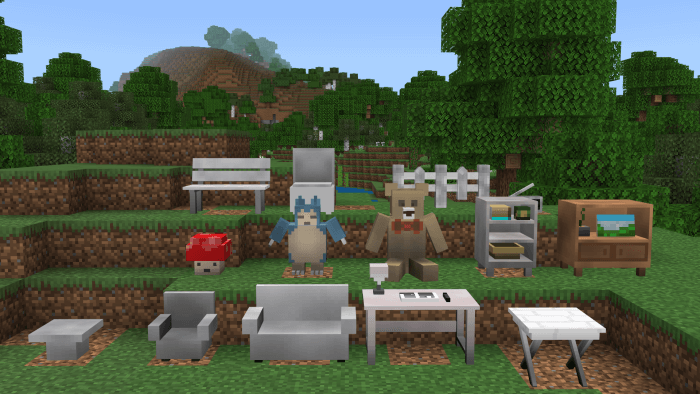 Bench
Chair 1
Fence 1
Plushies 1 - 3
Cabinet 1 - 2
Small Table
Sofa 1 -2
Study Table
Table
NOTE: There are some furnitures to be added on the next update, and I hope you will enjoy this new series of my furniture addon. And here's some screenshots of this addon.
Screenshots: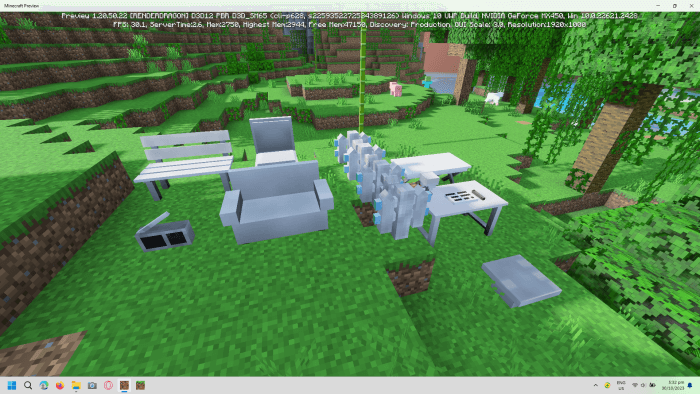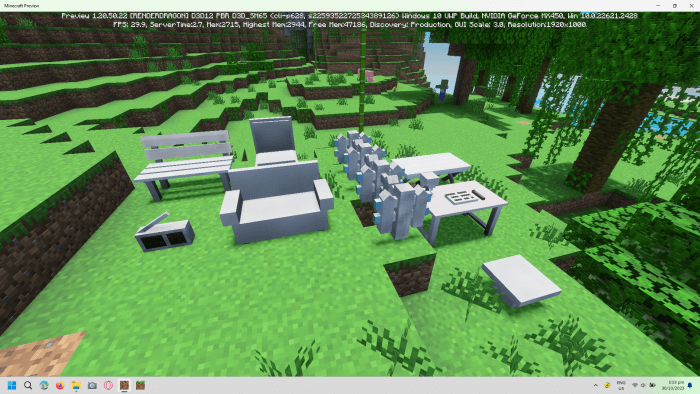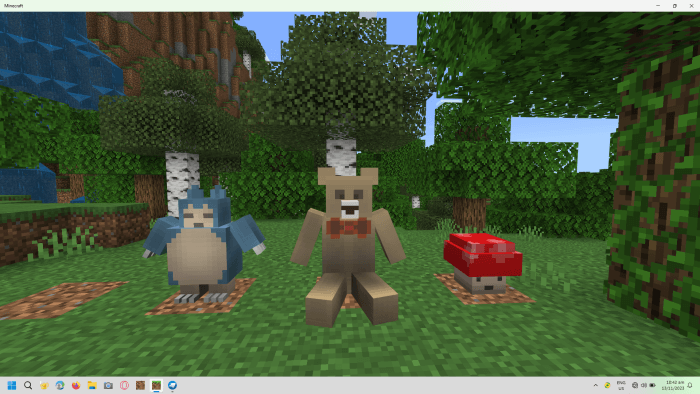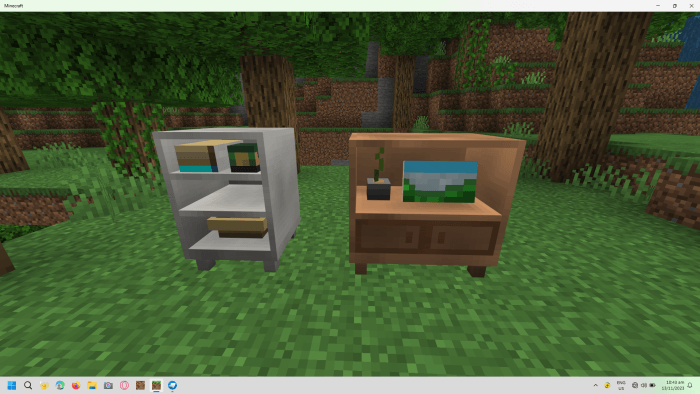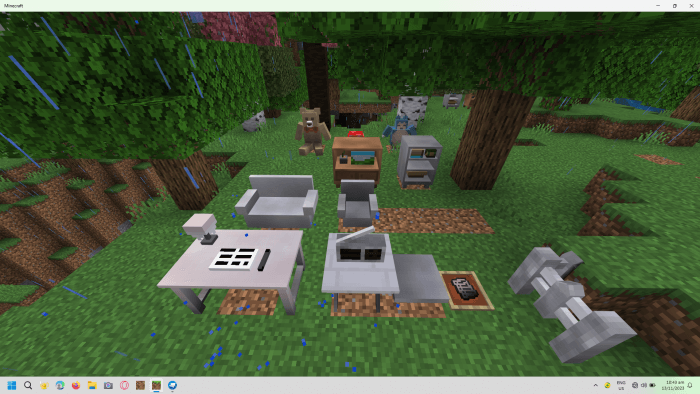 Note:
It was been tested on official and BETA Versions of Minecraft, so there's no worry
Credits to Aguilesgamer for the fence code from woodset template: LINK
Showcase Video: