Craftings
One known issue is: when you're opening a chest in multiplayer while your friend is close to the chest, the chest starts to make an open and close animation loop with annoying sounds, but currently I haven't figured out any solution yet. Maybe there is a solution if I use scripting, but unfortunately, I don't know scripting yet.
The Only Official sites for this mod are:
Important Notes:
You're not allowed to redistribute this addon, creating your own links or share the direct link.
If you make a review, gameplay, or showcase about this mod, please put the original link (this ModBay page).
Do not provide the direct link (Mediafire) or any other download link that I didn't provide.
Installation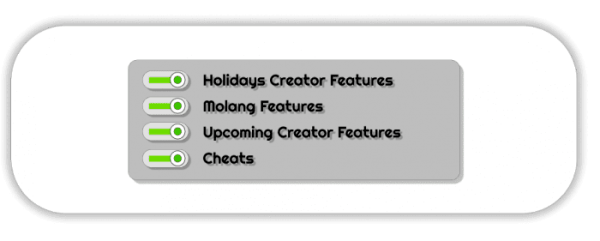 Press the link below to go to 'The Brothers' official website page.
Scroll to the bottom of the Official page and click on the download button (Above "Recent Addons")
Wait some seconds and click again, you will be then sent to Mediafire to download it
After downloading the file, click on it to import it into Minecraft. Then activate the file in the world settings, and don't forget to activate the experimental settings shown above. Enjoy :)
Updated on October 10
Fixed the Chests UI issue not displaying when opening the chests in the last update of Minecraft.

Changelog for September 07 / Old Update

Changelog for August 23 / Old Update