Armour trim visuals in different times: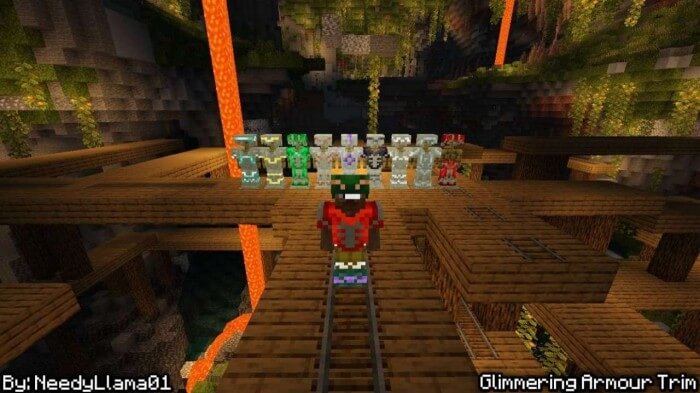 Video Showcase: (By Jim)
How to enable:
Before commenting "it's not working", read these instructions:
The Glimmering Armour Trims pack must be on top of other packs to work without any problem.
Edit world screen: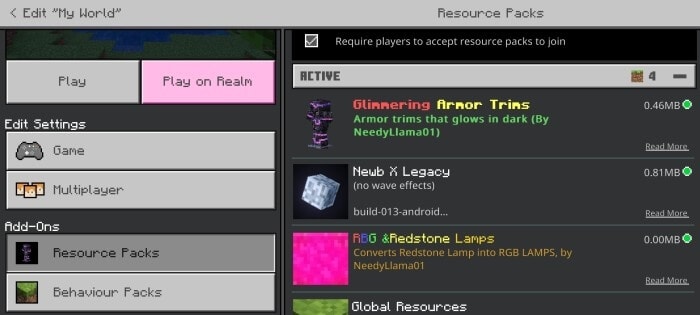 Global resources screen: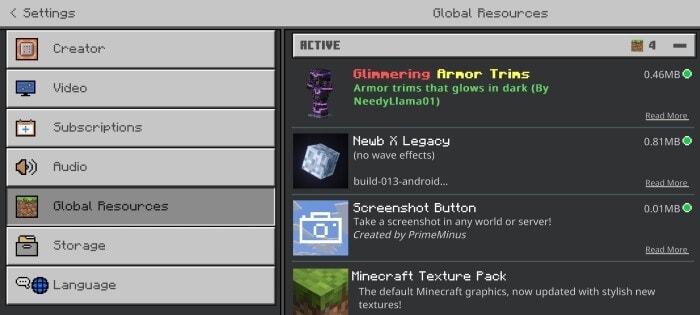 Credits:
(Discord usernames)
naiyatnus#0
mxglutt#0
JIMARPH#1107
Sawds#1191
amazingboyyt007#0
These guys helped me with screenshots and thumbnail, also testing the pack.
My in game name: NeedyLlama01
Join my discord server:
That is it, download and enjoy the pack.