Dave
upd:
myShopLoader

Easily create a shop system without typing a lot of code with myShopLoader. mSL will process everything you enter in the configuration file, then turn it into a form UI shop. Starting in version 2.0 you can create unlimited shop categories.
How to get started?
First of all, download and install myShopLoader to your Minecraft. Then create a world and activate the Beta API. Click the "Create world" button.
Show/hide For 2.1.0
Show/hide For 2.0.1
What's next?
Read full documentation here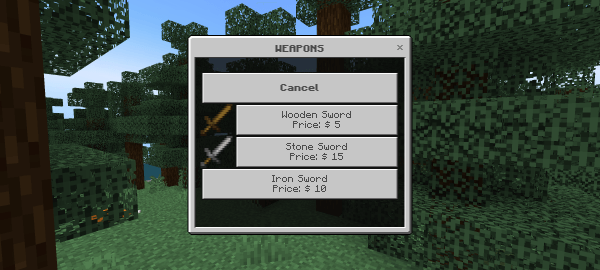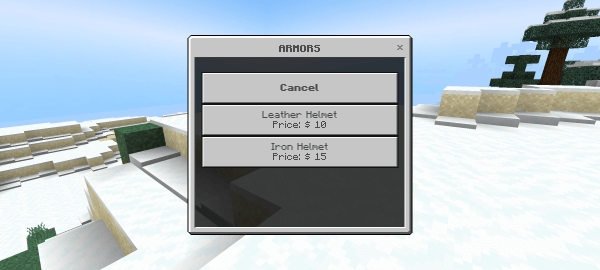 Changelog v.2.1.0
1. Now you can sell items in your inventory.
2. Now mSL will setup automatically after the world is created, i.e. it doesn't require any commands to setup.
3. Now you can enter the shop form without writing arguments.
> old cmd: .shop example
> new cmd: .s
But you can still write cmd arguments and enter specific shop categories.
4. You can still use old config style by changing the `version` property from `2.1.0` to `2.0.1`
5. You can force reset mSL by using `.msl reset` command. (Operator only).
6. You can set the delay for opening the form after sending the command by changing the `delayBeforeForm`
7. You can set the delay for opening the form after shopping by changing the `delayAfterForm`